World Leader in Powertrain Business Intelligence
Power Systems Research (PSR), based in St. Paul, Minnesota, USA, is the leading global supplier of product data and forecasts to the engine, power products and components industries. With operations in the U.S., Europe, South America, India, China, the Middle East and Japan, we have partnered with the world's most important vehicle and components suppliers for more than 40 years.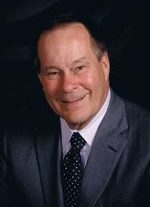 Power Systems Research was founded by George Zirnhelt, who set the course for the company and developed most of its major products .
Our Vision
Our vision is to be recognized as the world leader in providing specialized business intelligence to the power products and drivetrain industry.
Our Mission
Our mission is to provide value-added business solutions to our clients, which strengthen their competitive position and business performance.
Our Corporate Values
The link between who we are (corporate values) and what our customers need.
Customer Driven. We put ourselves in our client's shoes and deliver forward-thinking analysis they can use to make informed business decisions. We develop partnerships with our clients to form long-lasting relationships.
Integrity. We do what we say, and say what we do. We are reliable; clients can count on the honesty and accuracy of our information.
Innovative. We come up with creative and innovative ways to use our information for our customers. We are proactive, anticipating client's needs and surpassing them.
Teamwork. We believe in collaboration, in working together in high-performing teams to solve our clients' problems.
Value. We create value-added services that effectively empower our clients to create successful business strategies.
The key to our success is the people working at Power Systems Research.
Our project managers are experienced industry experts who specialize in specific market segments and applications. These analysts constantly stay up-to-date on the latest changes in technology and business practices. You can rely on our years of industry experience and our network of industry contacts to find the solutions to your problems.
Our team of data analysts reviews all production and export information on the engine, equipment and parts supply industries to update our proprietary databases. This process includes using all relevant publications and conducting in-depth interviews with decision-makers at the manufacturer level to determine accurate volume levels.
If your project includes a large number of industry or consumer interviews, leave it to our in-house Call Center. Our Call Center staff consists of dedicated individuals familiar with the power industry and trained in the latest interviewing techniques, so your contacts will be comfortable in sharing their knowledge for your project.
Our people make the difference. Consider our history of innovation and growth. Better yet, grow with us.
Contact us today at +1 (651) 905-8400 or info@powersys.com. PSR
Let's Talk
Whether you want to drive growth, improve efficiency, or simply outpace competitors, you can do it with market solutions from Power Systems Research. We combine information, analysis, and expertise to help you make intelligent market decisions and avoid mistakes. How can we help you?
Contact Us
PowerTALK Newsletter
Stay informed each month with insights from Power Systems Research analysts working around the world identify and comment on important news items in the company's monthly newsletter.
Subscribe
View Archive