Global Engine Production Data and Analysis
EnginLink is the definitive source of global IC engine production, forecast and specification data. Annual engine manufacturer volume data can be easily filtered to create custom reports to meet your exact needs. Clients around the world rely on Power Systems Research for comprehensive data, information and intelligence covering the full range of engines used in on-highway vehicles and off-road equipment.
A powerful planning tool
EnginLink provides engine production and forecast information necessary to create the road map to a more successful future. The better you understand a market, the more effectively you can develop successful growth strategies. The global model level detail in EnginLink™ takes the guesswork out of strategic decisions and planning.
EnginLink contains more than 95 data fields and more than 14,500 records going back to 1981, plus forecasts.
EnginLink can help you
Quantify engine historical and forecast production
Understand product line potential
Measure industry share
Monitor competitive trends
Develop industry benchmarks
EnginLink is used successfully by leading…
Vehicle and engine manufacturers
Parts suppliers and systems integrators
Industry associations
Government agencies and regulators
Financial analysts and more
Now it's easy to find data at the level of detail you require.
Industry Share by Engine Manufacturer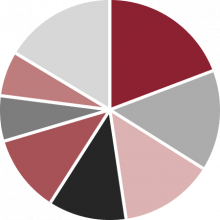 Perkins Engines Co. Ltd.
Lombardini Srl
Deutz AG
Kohler Engines
Volkswagen
VM Motori
Deere
Others
Engine Production by Segment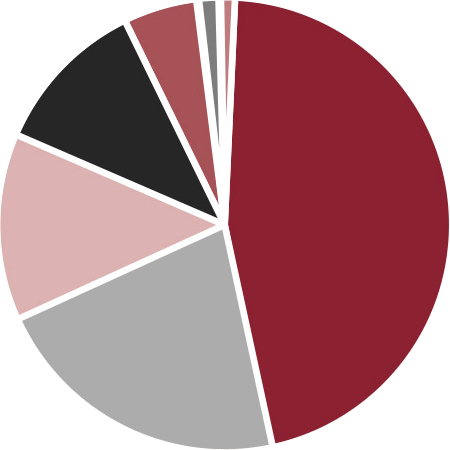 Industrial
Power Generation
Agricultural
Construction
Marine Propulsion
Lawn and Garden
Marine Auxiliary
Engine Production by Model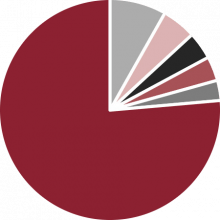 KDW1003
CBJB
3029HFC03
403C-11
TD 2.9L4
Others
Simple as 1, 2, 3
The EnginLink database system and dashboard is user friendly. If you can use Excel or QlikView, you can use EnginLink Report Writer. It's as simple as 1, 2, 3.
1. Define your parameters

For example: Evaluate European production of diesel engines from 1–3 liters displacement
for use in off-highway segments.

2. Narrow your search

Europe, Diesel, 1–3 liters displacement, off-highway segments.

3. Produce your report and evaluate your information

Engine specifications and production trend for Europe, Diesel, 1–3 liters displacement,
off-highway segments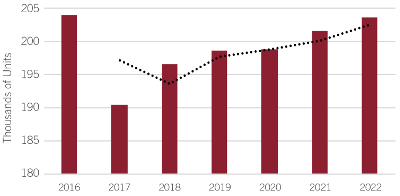 Information for multiple markets
EnginLink™ is an integral element in developing forecasts for all types and sizes of engines and components used in the entire range of market segments:
Agricultural
Construction
Industrial
Lawn and Garden
Light Commercial Vehicles
Marine Auxiliary
Marine Propulsion
Medium and Heavy Vehicles
Minivans and SUVs
Passenger Cars
Power Generation
Railway
Recreational Products
Optional Component Modules
There are additional component modules available for EnginLink that add additional information for engine components. Here is a list of the currently available component fields. If you are interested in other components, let us know.
Specifications
Regions/Segments: All segments worldwide
Available fields:
Engine Emissions Compliance.

Emissions standard (i.e. Euro 4, EPA Tier 4)

Engine Emissions Device.

After treatment products utilized to meet the standard (i.e. EGR, DPF, SCR)
Regions/Segments: All segments worldwide.
Compression Engines ONLY
Available fields:
Electrical System Voltage.

The voltage of the electrical system (i.e., 12 Volt, 24 Volt)
Components
Regions/Segments: MHV worldwide
Available fields:
Cylinder Block Material

(i.e. CGI, Cast Iron, Aluminum)
Regions/Segments: MHV worldwide
Available Fields:
Cylinder Head Material

(i.e. CGI, Cast Iron, Aluminum)
Regions/Segments: All segments worldwide, where applicable
Available fields:
FIE Equipment Type.

Common Rail, Direct Gasoline Injection, Electronic Unit Injector, Hydraulic Unit Injector, Inline, Mechanical Unit Injector, Rotary, Unit Pump

FIE Nozzle Manufacturer

FIE Nozzle Country

FIE Nozzles per Engine

FIE Pump Manufacturer

FIE Pump Model

FIE Pump Country

FIE Pumps per Engine
Regions/Segments: All segments worldwide, where applicable
Available fields:
Turbo Supplier.

Manufacturer of the Turbo

Turbo Supplier Group.

Turbo Supplier parent

Turbo Geometry.

Fixed or VGT

Turbo Layout.

Simple or 2-Stage

Turbo Quantity.
Consumables
Databases: EnginLink™ OE Link™ and PartsLink™
Regions/Segments: Lawn & Garden and Recreational Products sold in North America
Available Fields:
OEM Spark Plug Supplier

OEM Spark Plug Number

Spark Plug Gap Size in Inches
Convenient Interface
PSR database products are easy to use. PowerLink™ 3.0 is the powerful password-protected subscriber interface with Power Systems Research database products. A key feature in PowerLink™ 3.0 is the Report Writer, a convenient and easy-to-use tool for producing the data reports you need in the format you want.
PowerLink™ 3.0 is accessible with all popular browsers such as Chrome, Foxfire, Safari, as well as on tablets and smart phones, giving you access to the data almost anywhere.
Let's Talk
Whether you want to drive growth, improve efficiency, or simply outpace competitors, you can do it with market solutions from Power Systems Research. We combine information, analysis, and expertise to help you make intelligent market decisions and avoid mistakes. How can we help you?
Contact Us
PowerTALK Newsletter
Stay informed each month with insights from Power Systems Research analysts working around the world identify and comment on important news items in the company's monthly newsletter.
Subscribe
View Archive