Marine Pleasure Craft Production Data
MarineLink™ is an extensive database that provides detailed production data on the most important builders of pleasure boats in Europe and North America. It includes data on super yachts, motor yachts, sailboats, sports cruisers and other pleasure boats. Data identifies engine suppliers and boat builders and includes installation information by engine model and specifications.
MarineLink™ details include:
Boat builder name, region, and country
Vessel and drive type
Engine supplier and model
Power range, horsepower, and RPM
Now it's easy to find the data at the level of detail you require.
European Motoryacht Share by Boat Brand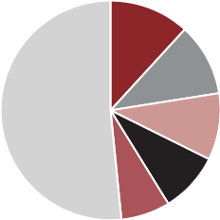 Azimut Yacht
Princess
Prestige
Fairline
Sealine
Others
European Motoryacht Share by Propulsion Type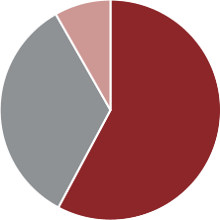 Inboard Boat
Inboard Pod Drive
Stern Drive (I/O) Boat
European Motoryacht Share by Engine Supplier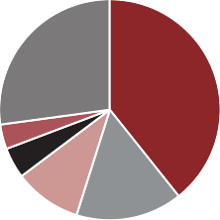 Volvo Penta
MAN
Cummins MerCruiser
Caterpillar
Yanmar
Others
Simple as 1, 2, 3
The MarineLink™ database is user friendly. If you can use Excel™ or QlikView, you can use MarineLink™ Report Writer. It's as simple as 1, 2, 3.
1. Define your parameters

For example: How many motoryachts are produced in Europe by brand?

2. Narrow your search by country and application:

Europe and motoryachts

3. Produce your report and evaluate your information:

Europe, motoryachts, boat builders, brand, engine supplier, and production numbers.
Motoryacht Production Trend – Europe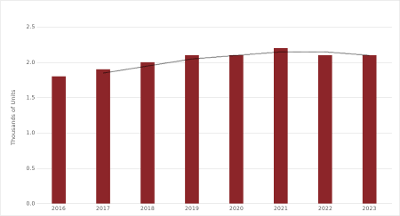 A powerful tool
MarineLink™ provides production details on more than 400 boat builders in Europe and North America to help you evaluate market opportunities for future growth. The forecast data is developed using Power Systems Research proven methodology that combines regional macro-economic factors with hands-on knowledge of the pleasure boat industry.
MarineLink™ enables you to:
Create customized reports
Determine the engine installation market size
Project component requirements for builders of pleasure boats
Evaluate trends in propulsion types and penetration of new technologies
Valuable engine detail
MarineLink™ provides valuable detail on boat-builders and engine installation history by engine supplier. Data represents the leading boat-builder brands including Benneteau, Ferretti, and Sunseeker.
The data also includes engine suppliers including Caterpillar, Cummins Mercruiser, MTU, and others that together supply 90% of the market by unit volume.
An effective planning resource
MarineLink™ is a powerful resource for developing successful marketing strategies and plans. It provides in-depth analysis for identifying market opportunities, determining market share, analyzing production trends, bench-marking production processes, comparing original equipment manufacturer (OEM) model specifications and monitoring key competitors.