Global Commercial Vehicle Production Database
CV Link™, the proprietary database built and maintained by Power Systems Reasearch, provides OEM and vehicle details, plus production, forecast and specification data for on-highway commercial vehicles.
CV Link™ Is a Powerful Tool
CV Link™ is a powerful resource that can make your planning more effective. It provides in-depth data to identify:
Prospective partners
Product line extensions
Target markets
Growth opportunities by region and country
The granular detail in CV Link™ enables you to effectively evaluate market opportunities. Using CV Link™, you can optimize your decision-making for a competitive advantage.
CV Link™ enables you to drill down to identify:
Global production and forecast data
Regional production and forecast volume summaries
Vehicles by weight class
OEM names and brands
OEM production locations
Engine model detail
Transmission model detail
Now it's easy to find the data at the level of detail you require.
Industry Share by Application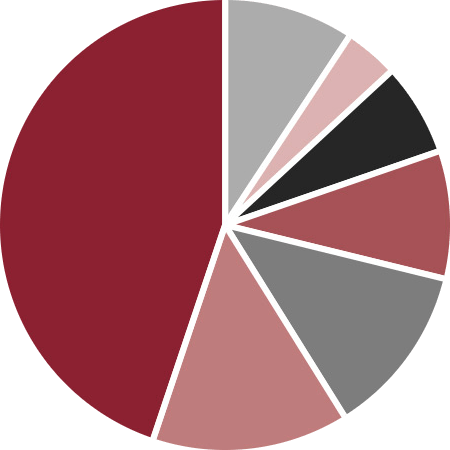 Bus Chassis
Motor Home Chassis
Trucks Class 4
Trucks Class 5
Trucks Class 6
Trucks Class 7
Trucks Class 8
Industry Share by OEM Brand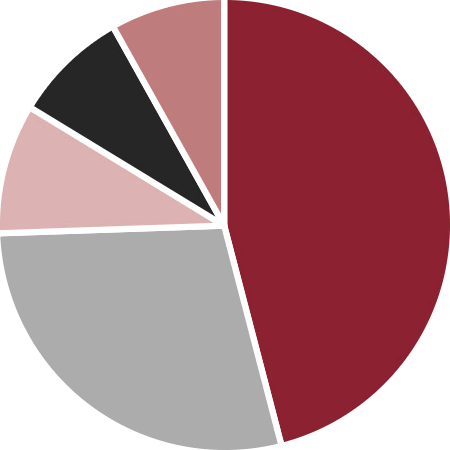 Frieghtliner
International
Peterbilt
Kenworth
Others
Industry Share by OEM Model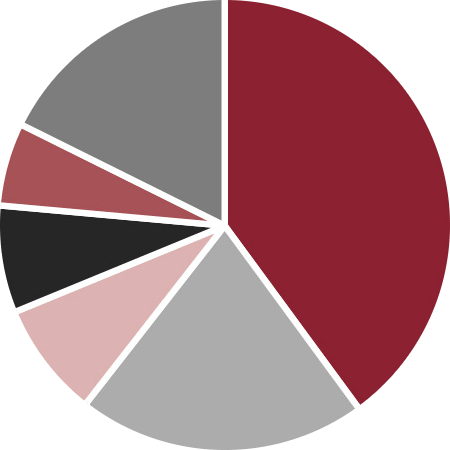 M2
DuraStar
337
WorkStar
MT-55 7
Others
Simple as 1, 2, 3
The CV Link database system and dashboard is user friendly. If you can use Excel or QlikView, you can use CV Link Report Writer. It's as simple as 1,2,3.
1. Define your parameters

For example: Evaluate the industry share of Class 7 Trucks produced in North America.

2. Narrow your search by region and application

North America and Class 7 Trucks.

3. Produce your report and evaluate your information

North America, Class 7 Trucks, OEMs, models, brands, engine specifications, and production numbers.
Class 7 Truck Production Trend — North America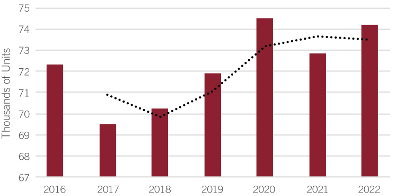 This resource is used by leading…
Medium/Heavy vehicle and engine manufacturers
Parts suppliers and systems integrators
Industry associations
Government agencies and regulators
Financial analysts and more
CV Link™ Includes:
Class 4-8 medium and heavy trucks, bus and motor home chassis
Historical and forecast production volume data (annual and quarterly)
Vehicle model and engine installation detail
OEM production plant and vehicle platform profiles.
Exhaust emission data details
Additional Data Modules Include:
Lubricants (OEM recommended engine oils, sump capacity and drain intervals)
Cylinder block and head material
Customized client-defined modules
Batteries and electric system details
Turbochargers
Fuel injection group (FIE)
Transmission model detai
Forecast Coverage:
Market Data – Historical production volumes and a five-year forecast of future commercial vehicle production.
OEM Analysis – Extensive analysis on future OEM production, processes, strategies, alliances and product development.
Vehicle Platform Analysis – Short- and long-term vehicle platform analysis including future production and plant operation detail.
Economic Analysis – Comprehensive analysis on regional economic conditions that presents a macroeconomic perspective.
Database users can subscribe to an additional database module containing key engine information including engine installations and engine specifications.
CV Link™ is accessible through an Internet-based platform that allows subscribers to access, organize and download the latest market data anytime from anywhere in the world.
Optional Component Modules
There are additional component modules available for CV Link that add additional information for components. Here is a list of the currently available component fields. If you are interested in other components, let us know.
Components
Regions/Segments: MHV United States and Canada
Available Fields:
Brake Type

(i.e. Air, Hydraulic, Air over Hydraulic)
Convenient Interface
PSR database products are easy to use. PowerLink™ 3.0 is the powerful password-protected subscriber interface with Power Systems Research database products. A key feature in PowerLink™ 3.0 is the Report Writer, a convenient and easy-to-use tool for producing the data reports you need in the format you want.
PowerLink™ 3.0 is accessible with all popular browsers such as Chrome, Foxfire, Safari, as well as on tablets and smart phones, giving you access to the data almost anywhere.
Let's Talk
Whether you want to drive growth, improve efficiency, or simply outpace competitors, you can do it with market solutions from Power Systems Research. We combine information, analysis, and expertise to help you make intelligent market decisions and avoid mistakes. How can we help you?
Contact Us
PowerTALK Newsletter
Stay informed each month with insights from Power Systems Research analysts working around the world identify and comment on important news items in the company's monthly newsletter.
Subscribe
View Archive