Our Databases
Power Systems Research (PSR) has been tracking the production of global engine-powered equipment since 1976. This data covers IC engines, battery- electric and hybrid-drive powertrain technologies for on-highway and off-road vehicles and equipment. Using our proprietary databases, you can easily filter annual engine manufacturer volume data to create custom reports to meet your exact needs.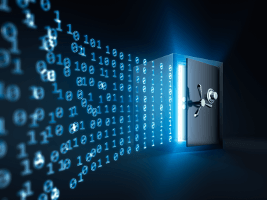 Our Expertise
PSR analysts collect and analyze global engine and powertrain data and information. We use this data to develop targeted forecasts by industry segment and region. Our team of experienced analysts works with OEMs, engine and component manufacturers, dealers, fleet managers and industry experts to compile detailed and focused data that has become an industry standard.
Custom Solutions
World class clients rely on production and forecast data from PSR's proprietary databases to eliminate guesswork and minimize risk. PSR analysts combine our data with industry intelligence to create unique, spot-on solutions to our clients' needs. Custom surveys and syndicated surveys are produced by industry specialists from our in-house call center. How can we help you?
Let's Talk
Whether you want to drive growth, improve efficiency, or simply outpace competitors, you can do it with market solutions from Power Systems Research. We combine information, analysis, and expertise to help you make intelligent market decisions and avoid mistakes. How can we help you?
Contact Us
PowerTALK Newsletter
Stay informed each month with insights from Power Systems Research analysts working around the world identify and comment on important news items in the company's monthly newsletter.
Subscribe
View Archive